It's been a while now since I read fantasy literature… But it's interesting to explore other genres too.
Number of books: 2
Number of pages: 682
Rebecca by Daphne du Maurier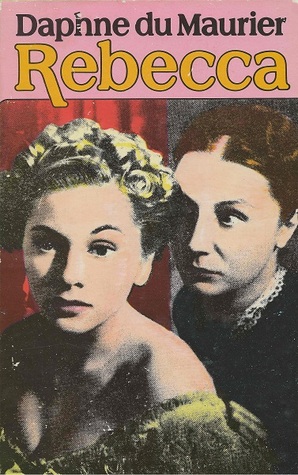 Working as a lady's companion, the heroine of Rebecca learns her place. Her future looks bleak until, on a trip to the South of France, she meets Max de Winter, a handsome widower whose sudden proposal of marriage takes her by surprise. She accepts, but whisked from glamourous Monte Carlo to the ominous and brooding Manderley, the new Mrs de Winter finds Max a changed man. And the memory of his dead wife Rebecca is forever kept alive by the forbidding housekeeper, Mrs Danvers…
The thing that made me most frustrated was to never learn the name of the main character. I find it difficult to connect with characters without a name. But everything about Rebecca was very interesting and cleverly written. I enjoyed the beautiful descriptions of the settings. However, the story didn't manage to fully capture me.
Rating: 3/5
True by Riikka Pulkkinen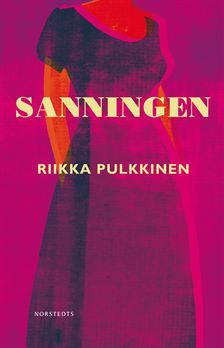 Elsa is dying. Her husband, Martti, and daughter Elenonoora are struggling to accept the crushing thought that they are soon to lose her. As Elsa becomes ever more fragile, Eleonoora's childhood memories are slipping away. Meanwhile, Eleonoora's daughter Anna spends her time pondering the fates of passersby. For her the world is full of stories. But the story that will change her forever is the one about Eeva, her mother's nanny, whom her grandparents have been silent about for years. Eeva's forgotten story, which Anna first learns of when she discovers an old dress of Eeva's, is finally revealed layer by layer. The tale that unfolds is about a mother and daughter, about how memory can deceive us – and sometimes that is the most merciful thing that can happen.
The book is well-written and it's interesting to see the different time periods from different characters' point of view. Characters that are very inter-connected in different ways. But the story still felt kind of plain. Not a very exciting story and nothing thrilling, just ordinary everyday happenings and about how different characters felt about it and were affected. I guess this is not really my type of novel – relatively eventless and mostly just beautifully written.
Rating: 3/5